School's out
11/11/16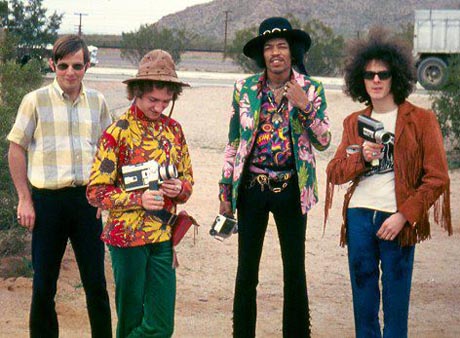 Roger Mayer, Mitch, Jimi, Noel, Gates Pass, Tucson, Arizona, 6 February 1968.
Neal Smith [drummer with Alice Cooper]:
"It was in the spring of 1968 after Jimi, Mitch & Noel played in Tucson Arizona at the Tucson VIP Club. Actually the VIP sold out and the promoter had to move the show to a bigger venue, a local bowling alley. After an incredible performance by the Jimi Hendrix Experience, they invited us back to their hotel room and we partied with them till the wee hours of the morning. It was a blast…"
[continued
here
].