Explore the life of Jimi Hendrix in the UK
01/11/16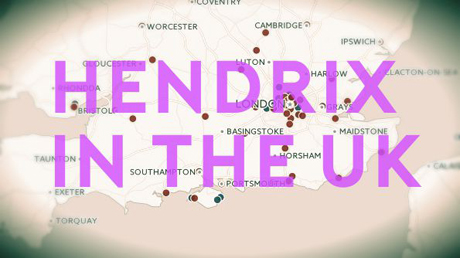 A very nice project of the Music Heritage people in the UK: a map of England with many places connected to Jimi Hendrix and his career.
"Discovering the life and times of Jimi Hendrix in the UK. We explore the people, places and events which helped to shape the man and the musician and discover how his time in the UK influenced his craft."
To explore the map go
here
.