Stand by your man
12/09/16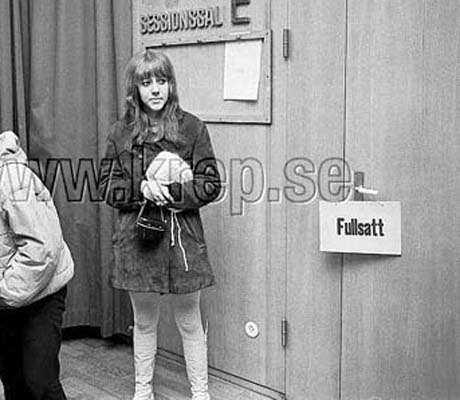 Girl waiting outside the courtroom where Jimi stands trial for destroying his hotel room. Gothenburg, 16 January 1968.
Interviewer: Weren't you happy?
Girl:
No, they didn't let me in. I had to wait outside the courtroom until it was finished.
Interviewer: How did he appear when he came out?
Girl:
He seemed calm and collected.
More about this girl and Jimi Hendrix
here
.