16/02/18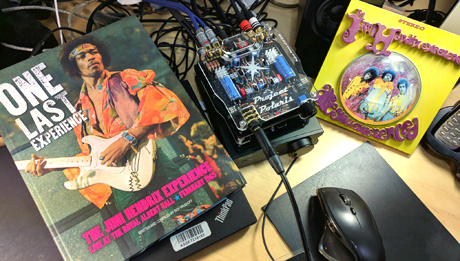 The book has landed in Colorado, USA! Thanks Ben! Just a quick glace so far but it looks and feels very, very nice. I thought it looked at home amogst the rest of the gear!
– (name withheld).
07/02/18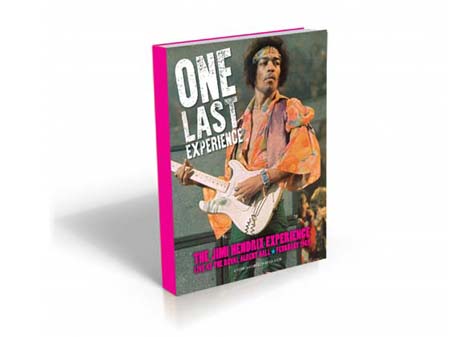 I just finished reading it tonight. A great read. You have a good collection of quotes balancing your own writing. The Epilogue is very poignant. Well done. PS At least you saw The Master!
– (name withheld), Australia.


Thank you very much for the outstanding amount of information you have used in your latest Royal Albert Hall book, all taken from various press cutting interviews, or from audio recording. You appear to have left no stone unturned in putting every piece of the jigsaw together, and turning it all into an excellent book. I have been a fan for nearly 50 years now and I hadn't realised what a difficult time it was for Jimi, your book shines a different kind of light on how I had seen it before. Thank you also for sharing all the photos you took, and making a book out of them. You've done an amazing job Ben.
– (name withheld), England.


"One Last Experience" was finally delivered today. Oh, what a pleasant surprise! Wonderful hard cover edition. Photos are amazing! I loved it so much (at first glance)
that I ordered another copy immediately!!
Thank you for your wonderful works about Jimi! Your devoted follower
– (name withheld), Croatia.


Thanks for your book, I've got today. It's great work. Congratulations.
– (name withheld), Poland.


Book received yesterday in very good conditions. It's a very good idea to present a chronological story while concerning a few days of February, 1969, with many details told by you which lived the event. There is a great deal of beautiful photos. A must have. Congratulations and thank you Ben.
– (name withheld), France.


I received the book.
I called in sick to work just to stay home and read it.
It's EXCELLENT!!!
– (name withheld), USA.


I've read so far most of the book and ist BRILLIANT !!!!! what a book !!!!! THANK YOU VERY MUCH BEN. stay free.
– (name withheld), Germany.


Read the book: Great description of WHAT was around the band, the problems, the pressure, this disperate search of love Hendrix had... or to BE loved... or the HAVE the power of love... dunno... Great reading, I understood more... Noel increasing anger... Great book.
– (name withheld), Italy.

Ben, I'm deeply in the reading of your last book and I wanted you to know, more than just compliments, how much I like it, the insights are just amazing, all these interviews plus your own relevant experience and photos! I guess it'll end up in my top 3 of the best Hendrix books ever. You did it right, no web site will ever top a great book! Thanks for your big valuable work.
– (name withheld), France.
What a great surprise to find your latest piece of work in the mail yesterday. Guess, what I did all evening… First of all I want to thank you for this meticulous work of dedication. I can't think of any further details one might want to explore with regards to the subject. This must be the mother of all books dealing with the JHE/RAH stuff. That said, I was astonished to read – and learn quite a bit - about the context the gigs took place in. I think you covered The Man with all his greats and flaws alike, which may be doing him justice insofar, as he's not simply worshipped as a hero without any faults, but rather as a human being (though an absolutely outstanding one) with its shortcomings too. I thoroughly enjoyed reading the book and looking at the photos.
– (name withheld), Switzerland.