Out on 1 October
13/08/19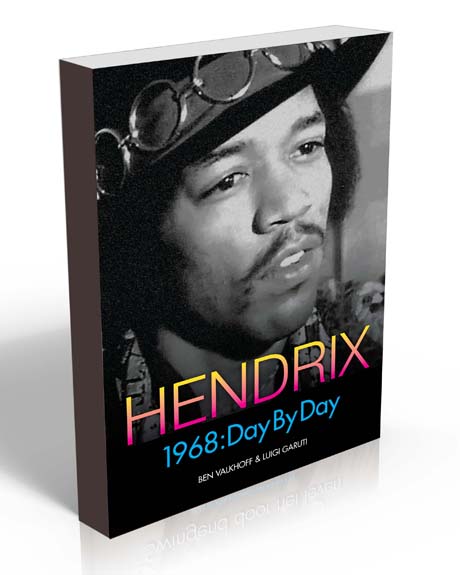 Hendrix/1968: Day By Day
is the latest project by author Ben Valkhoff, in collaboration with Italian researcher and collector Luigi Garuti.
Hendrix/1968: Day By Day
is a 300-pages accounting of Jimi's life during this tumultuous year. The Valkhoff/Garuti team has documented in detail the concerts of The Jimi Hendrix Experience, studio recordings, after-midnight jam sessions, and interviews. Performance details include: setlists, support acts, eyewitness accounts, and anecdotes by fans. This book also gives us a behind-the-scenes look at Jimi's love life, leisure time, and his encounters with fans.
Updated with new information, thoroughly researched, and highly detailed,
Hendrix/1968: Day By Day
sets the benchmark for all publications to come, indispensable to all future Hendrix scholars.
★
Pages: 300
★
Size: 170 x 240 mm
More here.